"We arrange this meeting annually as an educational opportunity," Dr Jane Spencer-Fry, Director, UPM Biomedicals, said about the conference, "where we can raise awareness of developments in 3D cell culture and new technologies in this field". The networking opportunity also helps to foster relationships between industry and academia. We recognise that many of the new innovations come from academia, at UPM we are able to assist in transitioning those ideas into commercial products, which in turn help other researchers."
A prevailing theme of these conferences is the symbiosis that exists between researchers, whose experiments give rise to new technology or offer new insights into how things work, and industry partners, who can bring these innovations to markets on a bigger scale. "We have the luxury of being able to conduct experiments focusing on basic science. Those in industry, on the other hand, need to work with something applicable, but they're not necessarily able to examine basic science in depth. It is when you bring the two together that exciting things happen," Dr Jan Bruder, a Postdoctoral researcher at the Max Planck Institute for Molecular Biomedicine in Germany, explained. Dr Bruder, one of the conference speakers, presented his research on stem cell-based 3D culture and high throughput screening (HTS).
A space for interdisciplinary learning
The fully booked conference saw a record participation this year, a testament both to the strong interest in 3D cell culture and the enthusiasm within the research community to collaborate with one another. Many of the attendees appreciated the fact that the conference brought together researchers working in different fields, giving them an opportunity to touch base with other scientists they normally would not meet through the usual channels.
"With attendees coming from different lab groups, universities and countries, this conference encourages a lot of collaborative chat. When we have this get-together, we can share information about the challenges we have faced and how we overcame them. We have a chance to share this knowledge and see what other people can apply that to. Next year, we meet up and repeat the process all over again." Dr Jonathan Sheard, an independent Postdoctoral researcher who works in cooperation with UPM and the University of Reading, also noted that learning about other technologies and listening to people with different points of view only makes for better research.
Dr Saara Laitinen, Director of Research and Development of the Finnish Red Cross Blood Service, echoed Dr Sheard's comments, "There are plenty of overlapping work, expertise and techniques used by different sectors. Growing cells is different from healing wounds, but to understand the mechanism, you need similar techniques." Dr Laitinen, who presented her findings on the wound healing process, said that the lecture on the imaging and analysis of 3D stem cell cultures given by Dr Darius Widera, Assistant Professor and Lecturer from the University of Reading's School of Pharmacy, gave her a lot of information that she will be using in the future.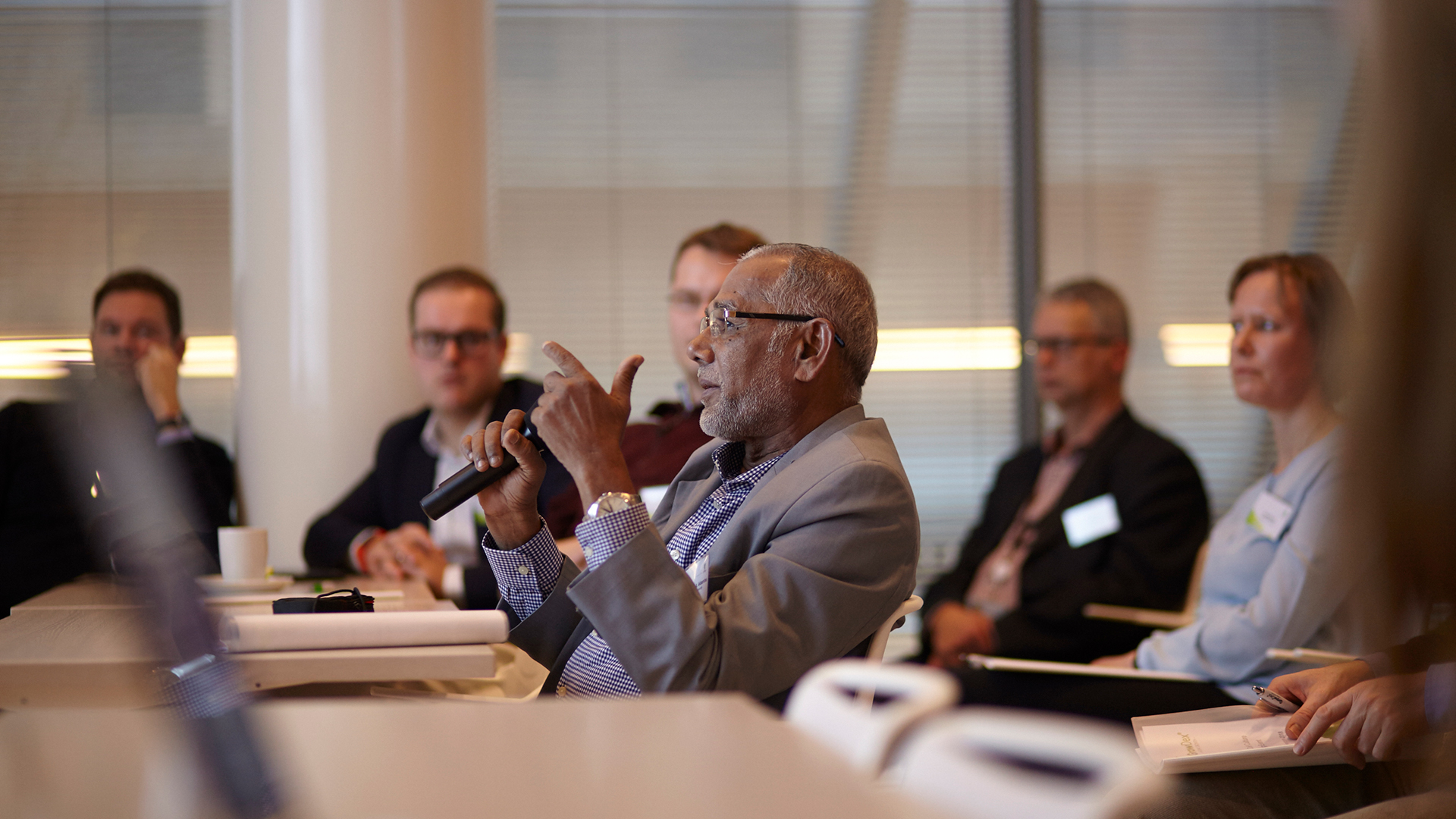 Professor Mohammad A. Akhbarsha, Research Coordinator of India's National College (Autonomous), offered a glimpse into the state of 3D cell culture technology in the second most populous country in the world. In an interview after his presentation, Dr Akhbarsha said that having common facilities would pave the way for better interaction between academia and industry. "Economic consideration is the biggest issue developing countries face. Without proper facilities and tools that require a lot of investment, researchers cannot properly investigate the viability of materials."
More challenges ahead
The research into 3D cell culture has grown by leaps and bounds. This does not mean, though, that it will be smooth sailing from here onwards. While researchers and industry players acknowledge the advantages that working together brings, some have pointed out that one other element needs to be added to the mix.
Dr Widera pointed out that a funding option that supports both academia and industry is still missing, "While there is a growing number of funding opportunities in continental Europe and the UK where the cost can be shared between the government and industry, they are still too few."
Dr Saija Kiljunen, Senior Researcher at the University of Helsinki, who spoke at the conference about Helsinki's phage therapy initiative, mentioned the need for legislation, "Today, we can only offer phage therapy as a last resort because legislation is lacking."
Next big development in 3D cell culture?
Asked about the innovations on the horizon, the presenters were quick to point out the myriad of possibilities lurking around the corner.
"To reprogram the cells to certain directions in an extracellular matrix, for example in wound healing or regeneration," Dr Outi Monni, Principal Investigator at the Genome-Scale Biology Research Program of the University of Helsinki suggested. "Or, testing potential targeted drugs for cancer, to find a matrix where you can ex vivo test these drugs, which would actually then work when given to the patient."
"Functional food, allowing you to create food specifically for certain diets – for diabetics, vegans, for example – or that you can incorporate varying amounts of fats in or being able to print them the way you want them to look," offered Dr Marjo Yliperttula, one of the conference's keynote speakers and a Professor of Biopharmaceutics at the University of Helsinki.
"Organoids that are really functional. The question of whether organoids can actually be connected to one another is a big challenge," Dr Susanna Narkilahti, Group Leader BioMediTech Neuro Group at the University of Tampere, pointed out.
"To carry out drug sensitization test assays with patient-derived cells in 3D so it is more organotypic. Not just flat biology but real 3D structures. To make functional assays and see how cells move out of the structure," Dr Ville Härmä, Research Scientist at Misvik Biology and Visiting Scientist at the University of Helsinki, said.
"An expansion of the types of stem cell-based organoids that can be produced. Researchers are stuck because they cannot age them to something that resembles adult tissues. Lots of diseases researchers look at occur later in life and we have to look into ways of maturing these tissues," Dr Bruder proposed.
"Newer things come with newer questions and solutions. That's the way science makes progress," Dr Akbarsha concluded.
Sharing experiences in using GrowDex® in 3D cell culture
At the 4th Annual Visions for 3D cell Culture conference, we asked researchers about their experiences using GrowDex®.
"Because GrowDex® doesn't have any growth factors present, it gives mechanical support without altering the biochemical environment. If we don't add super growth factors, which Matrigel is full of, to the culture we see how the cells actually behave. It makes for a much cleaner background than other comparable materials." - Dr Jan Bruder
"GrowDex® has the ability to maintain a much higher population of cells, making it possible to harvest more cells. That you are able to release the cells using GrowDase® enzymatic digestion of the scaffold allows you to retrieve the cells and analyse them." – Dr Jonathan Sheard
"GrowDex® is viscose, so it keeps the phages very firmly in one location. It keeps moisture very well, which is important when working with phages." – Dr Saija Kiljunen
"Cells seem to be happy with GrowDex®, which makes researchers happy. And happy researchers mean a happy lab." – Dr Susanna Narkilahti
UPM is currently developing GrowDex®-T, which will be launched in 2019. Feedback from researchers that have tested GrowDex®-T has been extremely positive.
"GrowDex®-T works really well for the cell types we are using. This may not be the case for researchers looking at other cell types, they will have to decide whether to use GrowDex®-T or GrowDex®." – Dr Darius Widera
GrowDex®-T allowed us to see the development of our 3D cell culture while it was happening. If you're doing analysis in 3D without slicing or sectioning, a transparent matrix is essential and this product supports this." – Dr Jan Bruder
"With GrowDex®-T, the biggest improvement has been visualisation. Mesenchymal stem cells (MSCs) seem to prefer GrowDex®-T because of the structural integrity of the product; it forms a much more fibroblastic morphology." – Dr Jonathan Sheard
For more information about GrowDex® products, please contact biomedicals.sales(at)upm.com.
Summary of the conference programme
This year's conference featured excellent presentations from key opinion leaders in the fields of 3D cell culture, organ-on-a-chip models, electrospinning and 3D printing.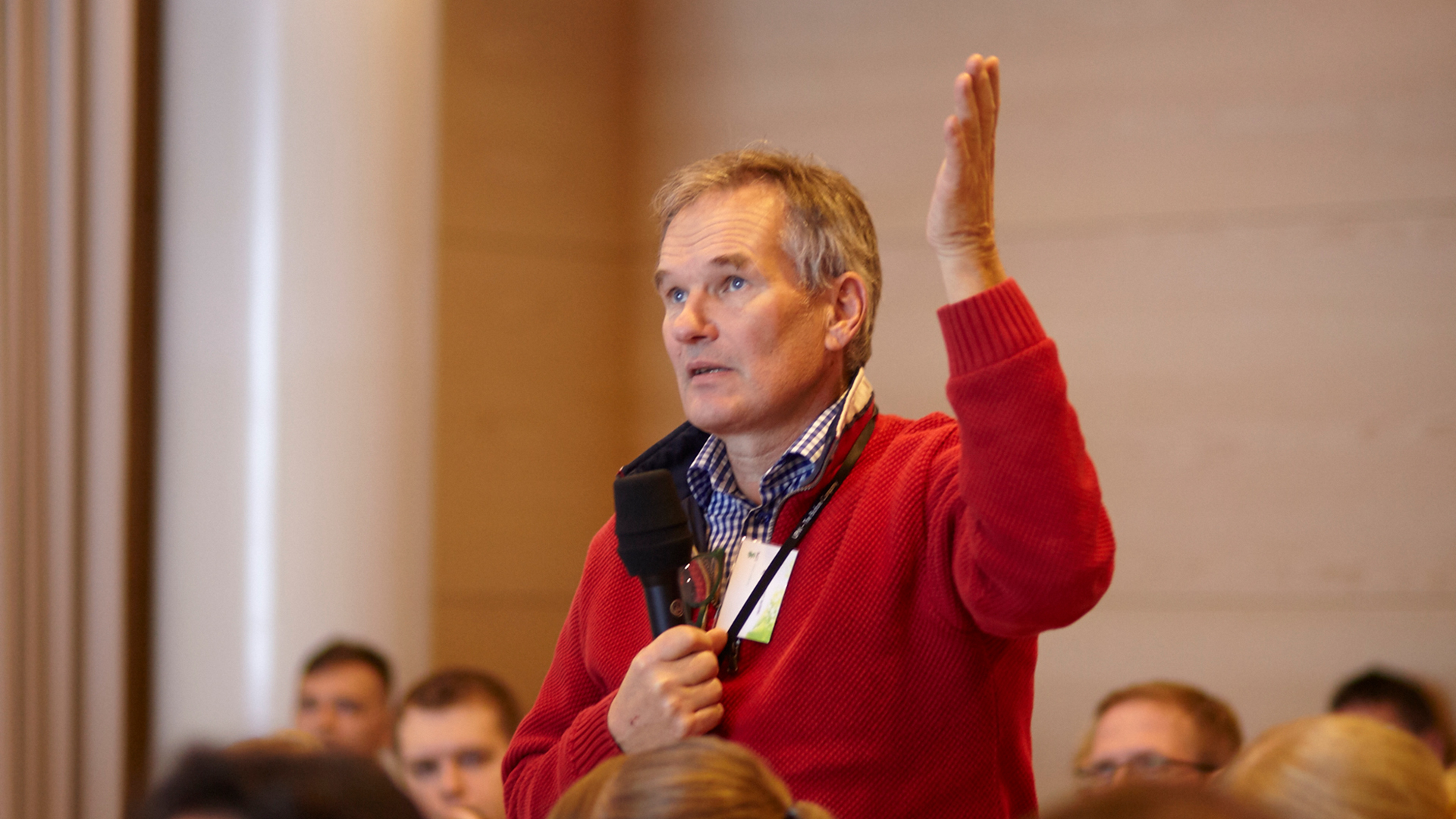 Keynote speaker Marjo Yliperttula, Prof of Biopharmaceutics at the University of Helsinki, traced the beginning of her cooperation with UPM a decade ago. Her team's investigation into possible uses of wood pulp-derived nanofibrillar cellulose led to the discovery of its suitability as a 3D cell culture matrix, an innovation UPM's GrowDex® has been built on.
Dr Outi Monni, lead investigator at the Genome-Scale Biology Research Program of the University of Helsinki, presented her team's study on "Modelling squamous cell carcinoma of the head and neck in discovery of biomarkers for drug sensitivity and resistance."
Prof Mohammad Akbarsha, Research Coordinator of the National College, spoke of the challenges and opportunities facing researchers in 3D cell culture technology in his native country India. Prof Akbarsha noted that economic challenges, seen particularly in the lack of modern laboratories and facilities, hampers the ability of these researchers to properly investigate and innovate.
Dr Darius Widera, Assistant Prof and Lecturer from the School of Pharmacy at the University of Reading, closed the afternoon's lectures with his presentation on "Imaging and analysis of three-dimensional stem cell cultures."
The end of the first day saw the participants mingling over cocktails and exchanging insights as they perused the entries to the poster competition.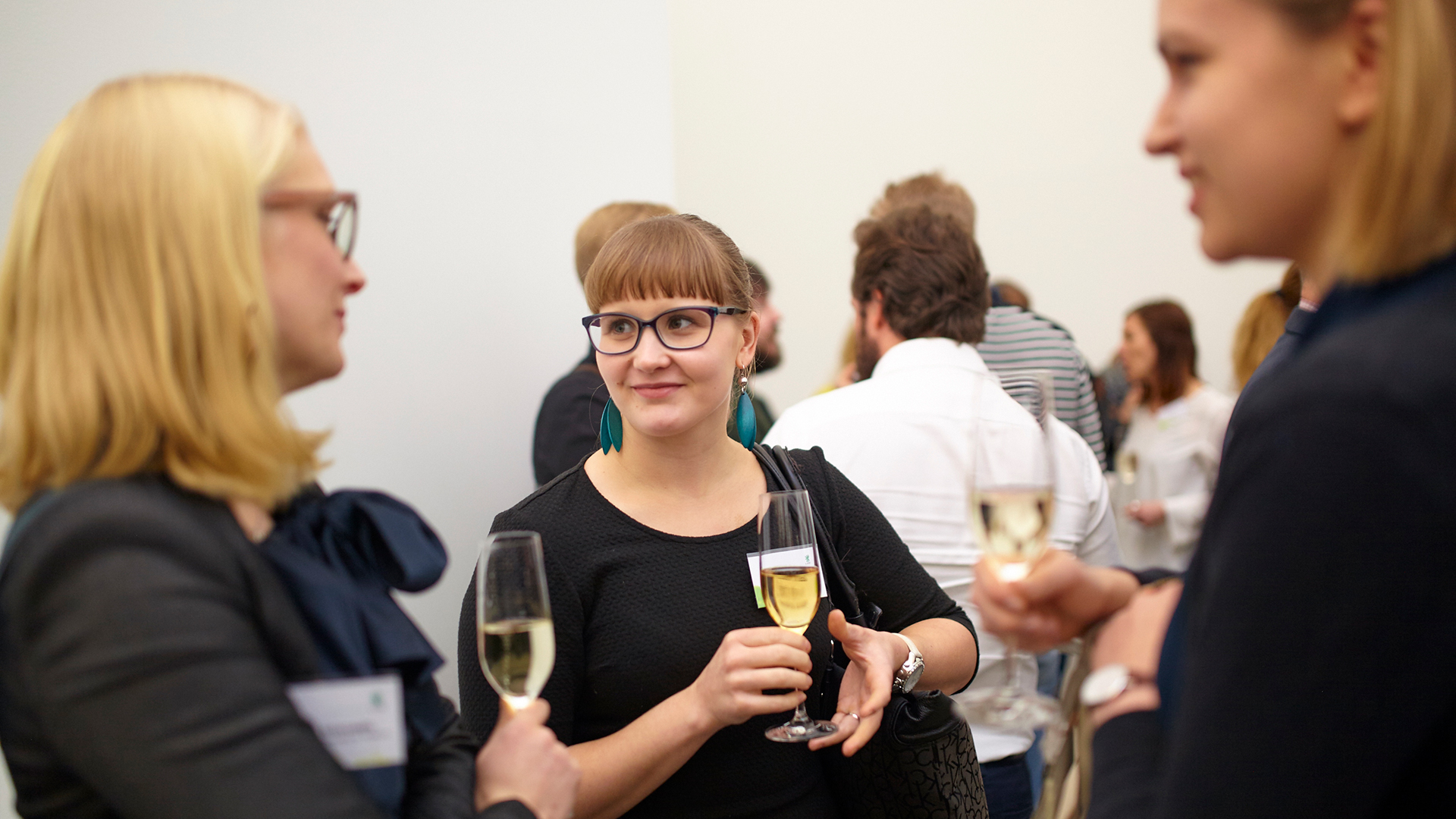 The conference continued the next day with a keynote speech by Dr Rob Howes, Director, Discovery Biology of Astra Zeneca on the opportunities and challenges of microphysiological systems. This was followed by Dr Ville Härmä's presentation of the results of his studies on ultra-high throughput assay for cancer microtumour development and cancer invasion.
A Postdoctoral Researcher from the Max Planck Institute for Molecular Medicine in Germany, Dr Jan Bruder's lecture was on Automated human neural organoids for high throughput applications. It was followed by a lecture on dissecting the wound healing process, given by Dr Saara Laitinen, R&D Manager of the Finnish Red Cross Blood Service.
Dr Daniel Thieme, a Postdoctoral Research Fellow at the Institute of Polymer Materials at the University of Erlangen-Nuremberg, spoke the applications of biomaterial engineering in ophthalmology before the conference broke for lunch.
The afternoon saw presentations by Prof Emmanouil Karteris, Senior Lecturer and Head of the Cancer Marker and Cellular Endocrinology Laboratory at Brunel University London; Prof Pasi Kallio, Vice Director in the Faculty of Medical Sciences and Engineering at Tampere University of Technology; Prof Susanna Narkilahti, Group Leader BioMediTech Neuro Group of the University of Tampere; and Dr Saija Kiljunen, Senior Researcher at the University of Helsinki.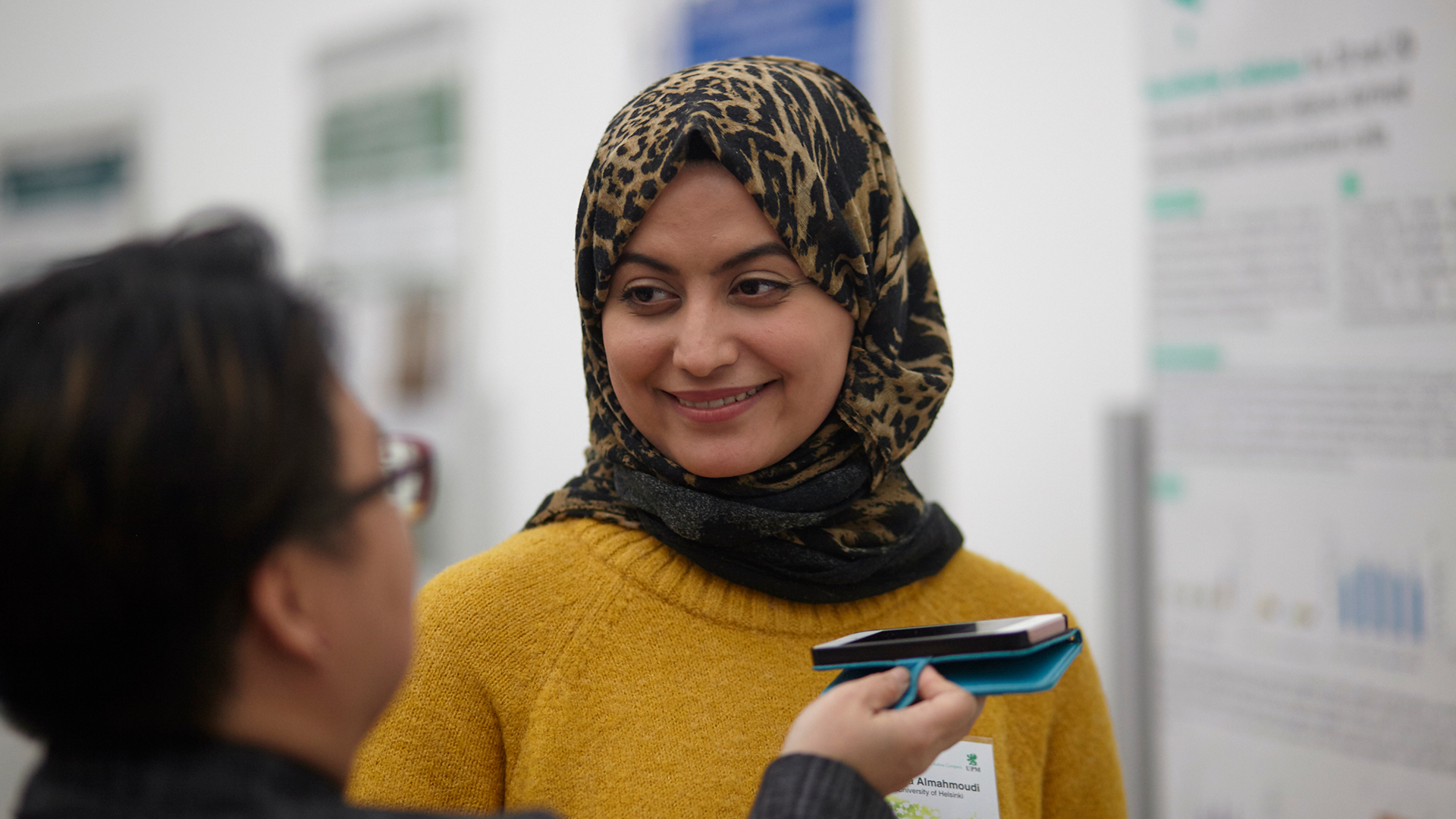 The final day of the conference was capped by the awards ceremony for the winners of the Image and Poster competitions.
UPM Biomedicals would like to thank all speakers and attendees for making the 4th Annual Visions for 3D Cell Culture conference another great success!
Text: Geni Raitisoja
Make sure to sign up for the GrowDex® newsletter to receive advance information on the 5th Visions for 3D Cell Culture Conference (free).
Download the final Programme of the 4th Annual Visions for 3D Cell Culture Conference.