GrowDex is a ready-to-use hydrogel that supports cell growth with consistent results. Made using nanocellulose found in birch trees, the product is also sustainable, sterile and environmentally friendly. It can be used across a range of biomedical research and is completely animal-free. In fact, GrowDex is being used to reduce the need for animal testing in biomedical applications. Furthermore, it is being applied to the expanding and innovative concept of personalised medicine.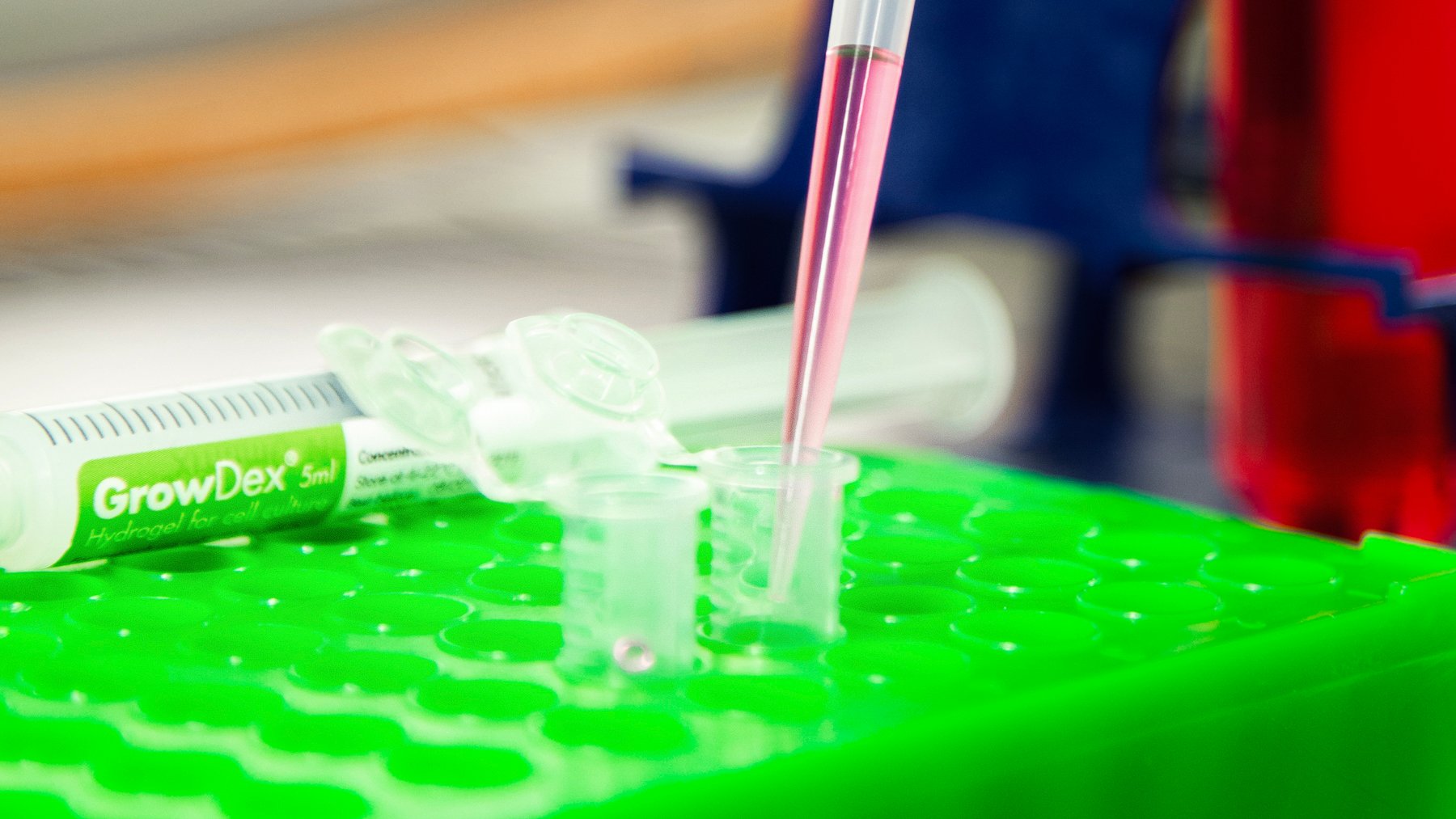 A sample of cells extracted from a patient are embedded in GrowDex. GrowDex replicates the pressure the cells would experience in the human body, ensuring they are not damaged or compromised. Because GrowDex is essentially made up of just cellulose and water, it does not interfere with the cells' make up.
Personalised medicine refers to the process of approaching a patient's treatment from a personal perspective. Specifically, it uses an individual's molecular and genetic profile to help determine the best medical treatment procedure. For example, if a patient has been diagnosed with cancer, rather than receiving the prescribed broad spectrum treatment for that cancer, a sample of their cancer can be extracted from the patient and used to screen a range of other compounds that may be more effective or result in fewer side effects. This allows for an individual, personalised treatment plan.