UPM Biomedicals and Cellbox have signed an agreement for providing a unique live cell shipment solution. The plant derived and animal-free transport technology for living cell and tissue cultures allows shipping of live 3D cell assays between researchers and pharmaceutical companies.

Combining UPM's nanocellulose based hydrogel and Cellbox's portable CO2 incubator offers protection from mechanical stress and maintains cell activity during transportation. It facilitates the transport of the most complex and sensitive cell cultures with the possibility to easily recover the cells post-transport.
"Our material is made from just nanocellulose and water, with no animal-derived components and no contaminants. Currently, the cells must be frozen for the shipping. In this novel transportation solution by Cellbox, living cells are transported at the optimal environment for cells to live in and grow. In comparison to frozen shipment, the combination of nanocellulose matrix with transport incubator, ensures higher cell yield after the transportation, makes the thaw cycle redundant saving staff resources and removing the uncertainties of outcome and enables researchers to ship ready-to-use cell to other sites. We see this as an enabler for speeding up the spread of 3D cell models from academia to industry," notes Johana Kuncova-Kallio, Director of UPM Biomedicals.
"The market for 3D cell cultures continues to grow strongly – as a result we are seeing that more and more of our customers are looking for special transport options," says Dr. Corné Swart, Executive Director Business Development & Global Sales at Cellbox Solutions. "Cellbox Solutions clearly recognised the need and has taken a forward-looking approach. With the CBS Naturally-3D Kit and the help of UPM, we are very pleased to now be able to offer our customers an environmentally friendly product designed for this exact purpose."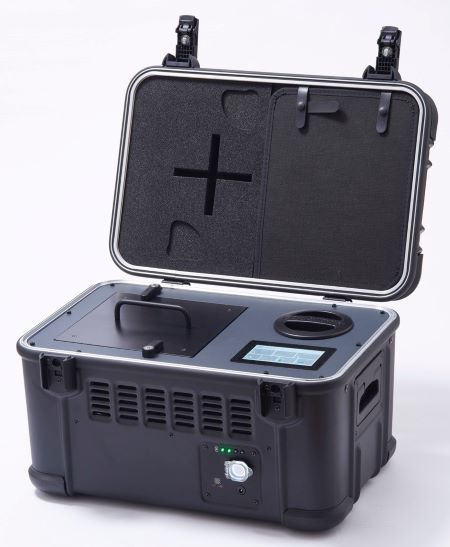 For further information please contact:
Johana Kuncova-Kallio, Director, UPM Biomedicals, tel. +358 40 612 6300
Tony Kiuru, Life Science Business Development Manager, UPM Biomedicals, tel. +358 40 708 5100
UPM, Media Relations
Mon-Fri 9:00-16:00 EET
tel. +358 40 588 3284
media@upm.com
UPM
We deliver renewable and responsible solutions and innovate for a future beyond fossils across six business areas: UPM Biorefining, UPM Energy, UPM Raflatac, UPM Specialty Papers, UPM Communication Papers and UPM Plywood. As the industry leader in responsibility we are committed to the UN Business Ambition for 1.5°C and the science-based targets to mitigate climate change. We employ 18,000 people worldwide and our annual sales are approximately EUR 8.6 billion. Our shares are listed on Nasdaq Helsinki Ltd. UPM Biofore – Beyond fossils. www.upm.com
Follow UPM on Twitter | LinkedIn | Facebook | YouTube | Instagram | #UPM #biofore #beyondfossils
UPM Biomedicals
UPM Biomedicals is the forerunner in producing high quality nanofibrillar cellulose for medical and life science applications. More than 300 patents protect the existing and future products that rely on the Finnish birch pulp. We actively collaborate with universities, research centers and key industrial partners on future innovations and products in the field of high throughput drug screening, personalised medicine, advanced cell therapies, 3D bioprinting, tissue engineering and advanced wound care. www.upmbiomedicals.com
Cellbox
Founded in 2017, Cellbox Solutions GmbH focuses on innovative logistics solutions for the global BioMedTech industry. We have the vision to change the future of healthcare. For this, we offer a solution with Cellbox so that healthcare providers can fully focus on treating patients with the latest therapies. Our goal is to provide living cell logistics solutions that enable life-sustaining therapy designs that are accessible to all. Our portable CO2 incubator, the Cellbox, provides a controlled environment for the transport of living cells and biological structures. Temperature and CO2 levels can be adjusted to ensure optimal incubation conditions. www.cellbox-solutions.com.